A special treat at work the other day a new nurse brought these cupcakes in for the staff. I must say that I did not get to eat one.....braces and all, but the ooh's and ah's from all of the staff was wonderful on a stressful day. I did get a wonderful sniff of the cupcake though..hehe. Amanda found the recipe on Pinterest and brought in for everyone to enjoy, I found the website and posted a copy here. To see all of her recipes go to her website Your Cup Of Cake . ENJOY!
Salted Caramel PayDay Cupcakes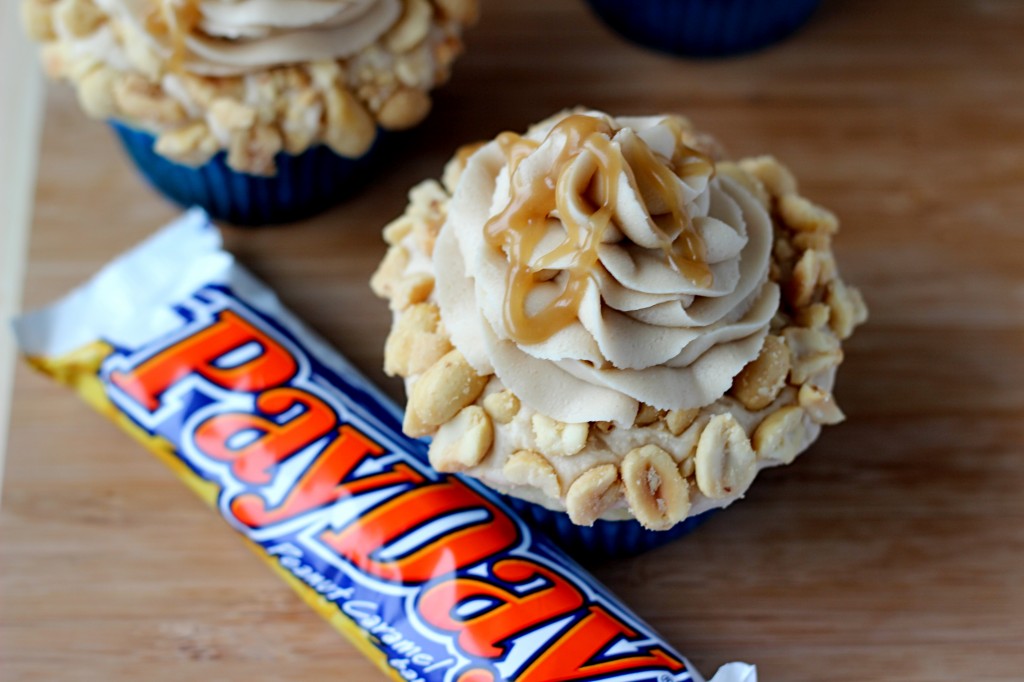 Ingredients
Cake:
1 Box White Cake Mix
1/2 cup oil
1 whole egg
2 egg whites
3/4 cup buttermilk
3/4 cup sour cream
1 tablespoon vanilla extract
Caramel Frosting:
1/2 cup butter, softened
1 cup brown sugar
1/3 cup heavy cream
1/2 tablespoon vanilla extract
2-3 cups powdered sugar
Peanuts to decorate (I used salted peanuts)
Directions
1. Preheat oven to 350 degrees and line pans with cupcake liners.
2. Gently combine oil. eggs, egg whites, buttermilk, sour cream and vanilla extract.
3. Sift in cake mix and stir until combined,
4. Fill cupcake liners 3/4 full and bake for 18-22 minutes, or until and inserted knife comes out clean.
5. Caramel Frosting: Melt butter in a small saucepan, add brown sugar and heavy cream. Stir over medium heat until sugar is dissolved. Remove from heat, stir in vanilla extract and let cool. Beat in powdered sugar until you reach your desired consistency. (If you want, save a little caramel to drizzle over the top of your cupcakes.)
6. Pipe onto cooled cupcakes and top with peanuts and caramel.
Copyright © YourCupofCake
Just a few more days until the Red, White and Blue Bloghop starts......excited to see what everyone is doing for their blocks.